Ghostbusters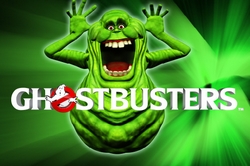 As an 80's and 90's kid, Ghostbusters holds a special place in my heart. I love this franchise, and the original Ghostbusters movie is one of my all-time favorite films. It is just about perfect, from the interactions of the perfectly casted team, to the wonderful special effects; you likely won't find a better film that better represents an era than Ghostbusters.
When I found out that US based betting firm International Game Technologies had a Ghostbusters themed pokie, I was thrilled. I really can't recall the last time that I was this excited to play a pokie; I was genuinely pumped.
Does the Ghostbusters pokie live up to the standard that the original movie put forth? Read on to find out.
Graphics and Animations: WOW!
The Ghostbusters pokie is one of the best movie based pokies I have ever seen. The graphics are an accurate representation of what the film was. All four of the Ghostbusters are drawn to look just like their real-world actors, and the representations of other movie relics are also present. The game simply looks amazing, and this plays a large role into making the game nearly perfect.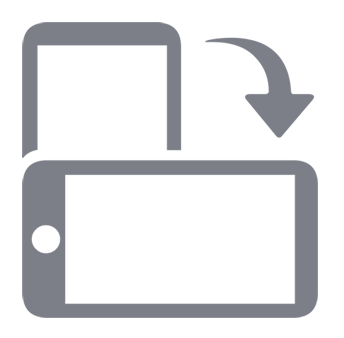 Play Fullscreen
Casino of the year 2019
Read Casino Review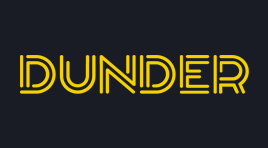 SIGN UP NOW!
GET 200 FREE SPINS
For all new players at Dunder Casino
×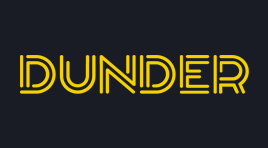 GET 200 FREE SPINS
For all new players at Dunder Casino
SIGN UP NOW!
Casino of the year 2019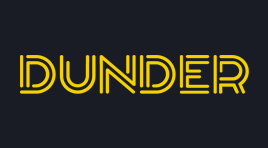 Read Casino Review
GET 200 FREE SPINS
For all new players at Dunder Casino
SIGN UP NOW!
The animations present in Ghostbusters are wonderful as well, presenting a style that is among the best I have ever seen in a pokie. The game contains uniquely animated characters such as the green ghoul Slimer, as well as wonderful in-game footage directly ported over from the original film.
I simply cannot say enough about how great Ghostbusters looks and feels. This is an A-list quality title that you won't come by every day. It is simply fantastic in the graphics department.
Gameplay: Totally Immersive
I ended up playing Ghostbusters for several hours, as I found myself having so much fun that I lost track time. I loved the fact that the game is a representation of a franchise that I am in love with, and everything kept me entertained for a much longer period than any other pokie that I can recall.
Players hitting the spin button for the first time will be greeted by Ray Parker Jr.'s classic Ghostbusters theme, as well as 5 reels that spin in a very smooth fashion. I never had a problem with this game stalling whatsoever, which is a real feat considering the length of time I played.
I loved the great extra features in Ghostbusters as well. Slimer would randomly show up on the reels and grant me some Random Wilds. The game also hit me up with Random Win Multipliers, and Stacked Wilds all of which got me some massive wins.
Perhaps the best part of the Ghostbusters pokie experience though, are the two bonus rounds that the game offers. The first of these bonus rounds is a Slimer pick'em round, where players are thrust into the ballroom from the first movie and have to blast tables and lanterns in order to capture the disgusting blob.
The second bonus game is the film's final confrontation with the Stay-Puft Marshmallow Man. This bonus round has Free Spins, which contain marshmallow-covered symbols as well as Wild Symbols that boost up your wins.
I had my best luck with the ballroom game, as I ended up racking up three multi-hundred dollar wins. The game was a real blast, and I was always itching to get to the next bonus round.
This game is truly something special, and I could go on for hours about how much fun I had playing this game.
Summary
Ghostbusters is an awesome game. I love everything about it, from the stellar graphics and animations to the fantastic bonus rounds that amp up my winnings. I played this game for hours, and feel that anyone who enjoyed the original film will have a lot of fun with this game.
If you are looking for a first-rate pokie experience, check out Ghostbusters by IGT. It will be one of the best pokie choices you will ever make.
Overall: A+