Can I Play Pokies On My Machine? Compatibility Issues!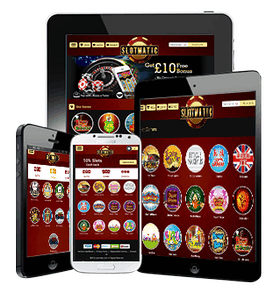 Even the best pokies aren't any fun if you can't get them to work on your computer, tablet, or phone. While online casinos are getting better at making sure poker machines will work for as many people as possible, some compatibility issues do still exist. The following guides are designed to help you work around these problems and figure out which poker machines will work with your operating system, or how to make games work even if they weren't specifically designed for your machine.
Mac Compatible Pokies
Few online casinos are designed specifically for Mac users, but that doesn't mean that those with Apple computers and mobile devices are out of luck. The increasing popularity of games that run in browsers means that many online casinos will let you play their games in Safari or whatever program you use to surf the web. If you want to download Windows software, there's always the option of using Boot Camp on your Mac to run Windows, and some casinos even offer special Mac-friendly versions of their software as well.
Linux Poker Machines
While almost no casinos are made with Linux users in mind, you can still play online pokies while using Ubuntu or most other Linux operating systems. As with Mac users, those running Linux will have access to all of the web-based, instant play casinos provided they use an up-to-date Internet browser. Linux users also have the option of installing Wine, a Windows emulator that can run many online casino software programs.
Windows Pokies
Windows users have the easiest time when it comes to playing online poker machines. Almost every Internet casino has been designed with Windows users in mind, meaning that you'll usually have the full range of options when it comes to choosing how to play your favourite pokies. It also means that if you do run into any problems, you'll have the most options to either solve those issues or find other games to play instead.
Instant Play Casinos and No Download Casinos
One of the most useful innovations in online casino gambling history was the advent of instant play casinos. While a downloadable software client has to be made separately for each type of operating system, one instant play casino can reach anyone as long as standard web browsers can operate it. This made it a lot cheaper for online casinos to make pokies that were accessible to everyone without requiring any difficult workarounds or technical knowledge.
HTML5 Online Pokies
While it hasn't entirely taken over the Internet, HTML5 is the new standard in markup languages, and was built from the ground up to be able to run on mobile devices just as well as on the most powerful desktop computers. That makes HTML5-based pokies particularly convenient for those who want to play online casino games on their smartphones or tablets.
Basic Compatibility Tips
If you are having problems finding pokies that are compatible with your computer or mobile device, there are a few steps you can take to try to improve your situation. Here are some things you might want to consider:
Make sure that your web browser is up to date. Most major browsers can be easily updated to the latest version by visiting the company's website. If the online pokies you want to play use Java, Flash, Silverlight or some other web interface, you may need to make sure that you are running the latest version of those programs as well.
Similarly, if online poker machines that are supposed to be working with your operating system are malfunctioning, you may want to check for any critical updates that you need to install to bring your OS up to date as well.
If your online casino of choice offers a few different ways to play, and one doesn't work for you, it may be worth trying a different one before giving up. You might also want to look into casinos that use a different type of software to power their games.
If you are using an emulator or another workaround to try to get an online casino to work on your machine, you might need to play around with options and settings in order to get the best experience. A quick search on Google might turn up tips from other users who have been able to solve problems just like yours.