NetEnt Pokies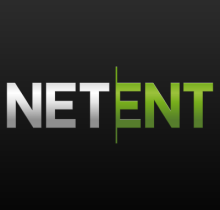 NetEnt is a Swedish online gambling company that is a major player in the world of online casinos. The company's pokies are regarded as some of the best in the industry, thanks in large part to their sleek, modern design and their strong, varied gameplay designs. If you're looking for some true variety in your pokies play, a NetEnt casino might be just what you're looking for.
About NetEnt
NetEnt was formerly known as Net Entertainment, and was first launched in 1996 in Sweden. Today, the company licenses its software to more than 90 different online casinos, and is licensed and regulated by the UK Gambling Commission. Over the last few years, NetEnt has become one of the largest online gambling supply firms in Europe.
What to Expect from NetEnt Pokies
While it is hard to point out a particular area in which NetEnt is clearly better than the competition, the company is solid in almost every area, and fans of pokies are likely to find plenty of choices that will make them happy in the company's game selection.
Perhaps the company's greatest strength comes from the design of their games. NetEnt slots have a look and feel that is all their own. That's not to say that they're all the same, by any means: these pokies have a variety of different graphical styles, and when it comes to gameplay, they are all over the map. But regardless of the NetEnt pokies you play, you will notice that the graphical quality of the games is very high, and that everything happens smoothly. It's a feel that isn't quite replicated anywhere else, and that is hard to completely understand without trying their games.
When it comes to the machines themselves, NetEnt has games that cover a wide variety of interests. There are a lot of original titles in the lineup, including games like Blood Suckers, Alien Robots and Robin Hood: Shifting Riches, all games that take recognizable themes but give them a twist and add customized special features. If you want to win a major jackpot, pokies like Mega Fortune, Arabian Nights and Hall of Gods should keep you satisfied as you hunt for millions in prize money.
For a while, NetEnt's biggest weakness may have been their lack of licensed titles. However, this has changed in recent years with the slow but steady introduction of some pokies linked to high-profile franchises. You can now play games based on Universal Studios monsters like Dracula and the Creature from the Black Lagoon, along with slots based on Aliens and South Park, among others.
One thing to keep in mind while playing at a NetEnt casino, however, is that you'll typically have to play in an instant play casino (or on your mobile device), as most do not offer downloadable software clients. This shouldn't bother most players, but make sure that you have an updated web browser before playing NetEnt pokies.
Popular NetEnt Pokies
Aliens: Branded after one of the most popular sci-fi film franchises of all time, Aliens: The Video Slot is a delight not only for fans of the films, but for anyone who loves pokies. This machine actually has some elements that feel almost like a video game, as the player can proceed through different levels: collect alien symbols on the standard reels to get into "The Encounter," where you'll try to collect prizes and survive long enough to make it to "The Hive", where the biggest wins can be found.
South Park: Based on the hit animated television show, South Park carries over the irreverent humour from this popular franchise and bases the entire poker machine experience around it. Enjoy bonus games based on each of the four main characters as well as appearances by other popular characters like Terrance and Phillip, Mr. Hankey and Ike.
Mega Fortune: If you're looking to win one of the largest progressive jackpots on the planet, look no further than Mega Fortune. Available at virtually every NetEnt casino site, the Mega Fortune poker machine features a progressive jackpot that routinely offers a top prize worth millions of dollars. One player once took home €17.8 million on a single spin!
Arabian Nights: Nearly as popular as Mega Fortune, Arabian Nights has offered plenty of major jackpots over the years in its own right. The classic Persian theme combined with prizes that rise into the millions of dollars have made this one of NetEnt's most beloved pokies.
Jack Hammer 2: One of the best original creations from NetEnt is Jack Hammer, a pokies version of the golden age detective comics that were popular in the first half of the 20th In this sequel, that classic comic book art style will help take you through a harrowing adventure, while a sticky win feature makes it possible to accumulate big wins on every spin.