Free Pokies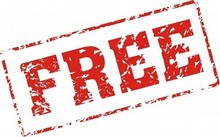 Pokies are the most popular part of any casino, so much so that even people who don't like to gamble often enjoy a spin or two from time to time. In fact, some pokies are so much fun that even without the thrill that comes from the chance to win a big jackpot, they can still be an enjoyable experience.
This is why so many players enjoy playing free pokies online. These free games have all the same action as real money pokies, but don't cost any money to play. This can make them a great way to test out a new game before you decide if you want to play it for real, or it can just be a way to have some relaxing fun without any risk.
Where Can I Play Free Pokies?
If you have a mobile phone or tablet, you probably know that there are a lot of free pokies out there. Social media sites have lots of free poker machine games, and there are tons of apps out there that can be downloaded that come with more free pokies options. Many of these games are known as "free to play" games that also allow you to pay to access more games or receive more credits to play with.
However, the best free pokies are found on real money casino sites. Today, almost all online casinos allow you to play their pokies for free as a way to try them out before you choose which ones you want to play. There's no obligation when you play free pokies: you can try them out for as long as you want, and you don't have to switch over to real money play unless you want to.
Scroll to Top
How to Play Free Pokies
In order to play free pokies at an Internet casino site, you may first have to sign up for an account. That's not always the case, as some sites will make their free pokies available to play without any signup necessary. But it still might be a good idea to register, so that you can quickly jump into real money play if you decide to do so. If you're looking for a site with some great free pokies you can try, we have some recommended online casinos you might want to check out.
Once you're registered at an online casino, you can browse through the site's entire game collection, including their pokies. Typically you can do this right on the site through an instant play option, with some sites also giving you the choice of downloading software to your computer as well. If prompted, you'll want to select "play for fun" rather than "play for real money" (the exact terms may be different at each casino site). You'll be given more than enough practice credits to play the free version of each poker machine as long as you would like to do so.
Free Spins on Real Money Pokies
In some cases, you may be able to play real money pokies for free and still have the chance to win some real prizes. Many online casinos offer free spins as a promotional offer, either as an incentive for new players or as a bonus or reward for existing players.
Typically, these free spins come on specific machines, so you won't have as much choice in the games you play as you would if you were spending your own money on the machines. Sometimes, you might also be limited in just how much you can win (especially if these spins are a part of a no deposit bonus), which means that you may not be able to win all of a major jackpot on a free spin. Still, these spins are a chance to win some cash without any risk at all to you, making them perhaps the best way to play free pokies!
If you're interested in trying out some free spins on a real money pokie, there are several great casino sites that offer free spins to new players.
Why Play Free Pokies?
There are two main reasons why you might want to try playing free pokies. The first is that you don't feel ready to jump into real money gambling online just yet, and want to play some fun games without worrying about how much money you could lose. Many players start out this way and use free pokies as a way to build up a comfort level with online casinos before considering real money play.
However, even experienced Internet casino veterans sometimes like to play free pokies. Playing for free is the best way to test a new machine and figure out if it is fun without any risk. If players didn't take this option, they might spend money on games they hated, which is a waste of time and money: after all, online pokies are supposed to fun!