Shuffle Master Pokie Machine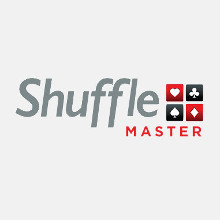 Part of the SG Group of casino games developers that includes the famous Bally and Scientific Games companies, Shuffle Master can trace its roots back to 1983 when founder John Breeding decided to bring out a mechanical card shuffler to combat card counting at Blackjack tables.
Company History
Formerly a truck driver, Breeding had a moment of inspiration when he read an article about counting of cards and decided that an automatic shuffler would solve the problem. Having borrowed $30,000 it took a further 9 years to get his device on the market, by which time many casinos were simply using multiple decks to combat the cheats.
Breeding tried to get around this by inventing the Let It Ride Poker variant, which he hoped would create demand for his machine, but instead, the game quickly became the focus of his company.
Expansion into the development of other table and card games naturally followed and after a series of acquisitions, including the purchases of Bet Technology, the Ongame Poker network and Stargames Ltd, Shuffle Master was itself bought by Bally Technologies for $1.3 billion in 2013.
Shuffle Master Products
The basic Deck Mate card shuffling device may be somewhat overshadowed by their table and card games, but it's still available and Shuffle Master dominates the market for these machines. They are usually rented out to land-based casinos for prices in the region of $500 per month, although can be purchased outright for around $16,000.
Released in 2012, Deck Mate 2 is their latest card shuffling machine that can sort a whole deck in around 22 seconds.
Software-based games for the online gambling market are at the core of their business however, with several popular slots and table games available worldwide. Electronic Table System versions of the games can be played at terminals, with the One2Six setup for example, seeing 6 linked together at a single screen.
Largely added to the Shuffle Master range through the purchase of other companies, some of their best-know titles include Casino War, Rapid Roulette and Fortune Pai Gow Poker.
Among other innovative titles from Shuffle Master, there's DJ Wild Poker, where deuces and one Joker are wild, the Golf-themed Go Fore It, and Two For The Show, where the aim is to get a better 2-card hand than the dealer.
Crazy 4 Poker sees players making ante and bonus wagers, after which they and the dealer get 5 cards each and can make further bets if they think their hand is the stronger, but it's not all card games, as they also offer the previously-mentioned Roulette and Craps side bets like the Fire bet which offers wins of up to 1000x the stake.
Other games that they distribute such as Free Bet Blackjack and Mulligan Poker can be found in casinos worldwide, with online and physical versions available or in development.
Some of the advantages for casinos using Shuffle Master games and software is that unique features can be found across much of their range. Special side bets, progressive games, bonus options and table layouts make the range stand out, with many of these features being patented for a guarantee that they remain unique.
Summary
Shuffle Master must be one of the most innovative games and software developers in the world. Having grown largely by purchasing other companies, they now have a wide range which offers players unique side bets, odds and winnings.
Named by Forbes as one of the 200 Best Small Companies in America for 5 years straight, Shuffle Master has had an interesting history, but now looks to continue the success of their core products and software-based games under stewardship of the SG Gaming company.