Aliens Pokie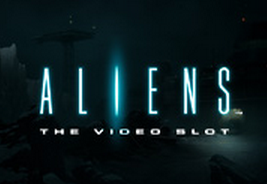 Aliens was the 1986 sequel to the 1979 classic Alien, the sci-fi horror film starring Sigourney Weaver. Audiences loved both movies, and several more movies have been made in the franchise since that time, making it one of the most popular—and most terrifying—series of space action films ever created.
Today, Aliens is still remembered fondly by fans of science fiction and film in general, and it remains a well-known part of movie culture. That popularity has now led to an online pokie based on the film, one that tries to recapture the tension and terror viewers first experienced when they watched the series decades ago.
Basics
Aliens is a five-reel, 15-payline online poker machine created by NetEnt. The game relies heavy on the themes from the movie of the same name, as players will be matching and battling monstrous creatures throughout their spins. Players must play all 15 paylines on each spin, but can vary the size of each coin and bet anywhere from one to 10 coins on each line, so it is possible to bet as little as €0.15 per spin, or as much as €150 if you are a high roller.
The object of the game begins simply: match three or more of the same symbol from left to right across your paylines. Alien eggs and small "facehuggers" are the lower value symbols, while various adult "xenomorphs" can earn bigger prizes. The Weyland-Yutani Corporation logo also acts as a wild symbol, helping to complete winning combinations.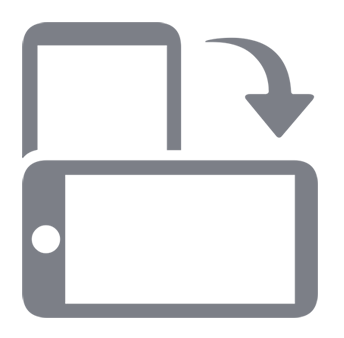 Play Fullscreen
Casino of the year 2023
Read Casino Review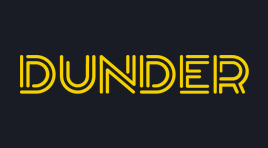 SIGN UP NOW!
if( ! $site_lang || $site_lang == 'en') echo get_geo_bonus( 'game_frame', $bonuses ); else echo sprintf( _('Get a %s Free Bonus') , get_geo_bonus( 'bonus', $bonuses ) ); ?>
For all new players at Dunder Casino
×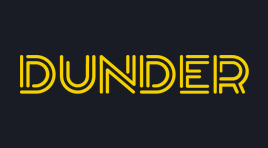 if( ! $site_lang || $site_lang == 'en') echo get_geo_bonus( 'game_frame', $bonuses ); else echo sprintf( _('Get a %s Free Bonus') , get_geo_bonus( 'bonus', $bonuses ) ); ?>
For all new players at Dunder Casino
SIGN UP NOW!
Casino of the year 2023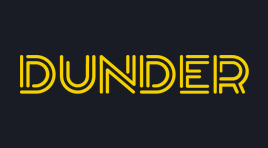 Read Casino Review
GET 200 FREE SPINS
For all new players at Dunder Casino
SIGN UP NOW!
Special Features
Unlike many poker machines, this one is built almost entirely around its special features, which give this game a unique structure that is unlike anything else we've played. The action is built around three different "levels" of gameplay, each of which is offers a different kind of play and increasing chances to score big wins.
Every game starts on Level 1, known as "The Search." Thematically, you're searching for signs of alien activity, and you'll find it by matching like symbols on the reels. Each time you make a winning combination, the symbols that made up your win (excepting any wilds) will move up to the activity meter at the top of the screen. This also adds a multiplier to that symbol for future wins.
Each time you finish a spin without any wins, one symbol will be taken off of the activity meter. However, if you manage to fill the entire meter, you will instead find yourself moving on to Level 2: The Encounter.
In this level, the wins you made in Level 1 will really pay off, especially if you built up some huge multipliers. You'll fight your way through a series of encounters, which take place alongside free spins. The symbols (including multipliers) from the activity meter are now added as automatic wins one at a time, each starting a new free spin. After each of these spins, you'll watch as a mini-game plays out in which your space marine attempts to recover ammunition and fight off alien attackers.
Each time you end up in one of these fights, your ammo counter will go down by one, and then you'll move on to the next free spin (which will use the next symbol on the activity meter to set up another guaranteed win). This continues until you fail to have any ammo left for an attack, at which point your marine will die, and you'll be sent back to the main game (Level 1) to start over again.
The Hive
However, there is another way to continue the game. Should you make it all the way through the activity meter in Level 2 without dying, you will reach Level 3: The Hive. In this sequence, the goal is to kill the queen and her hive before you are defeated by the aliens. You will continue to receive free spins while also attacking the hive, with some reels determining how much ammo you have and the strength of your attacks. The more damage you can do to the hive, the more money you will win at the end of the feature. Destroy the hive entirely, and you will earn a bonus of 240 times your spin bet!
Summary
Aliens is undoubtedly one of the most interesting pokies we've had the pleasure of playing in some time. The structure of the game is a blast to play, and it is one of the few Internet casino games that you might enjoy even in free play mode, where there is no money on the line. The theme is a big part of this, but it is also the fact that you get real goals to work towards that are fun simply as a game: trying to battle through the second stage and make it to the hive feels like a monumental challenge, but it is immensely rewarding when you manage to pull it off.
If you like games with interesting features that go outside the box, then we strongly recommend giving this machine a try. And, of course, if you're a fan of the Alien franchise, then this becomes a must play: not only is it true to its source material, but it is pure fun every time you spin the reels.