Mega Fortune Pokie Machine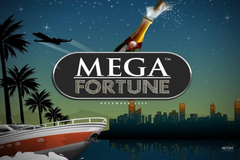 There are games that have large top prizes, there are games with progressive jackpots, and then there are pokies that promise millions to their winners. And above all of those levels sits Mega Fortune, the pokie known as the biggest online jackpot game of all time. While many online pokies have the potential to change your life, none can do so in the way that Mega Fortune can, as this machine has offered up incredible record-setting prizes time and time again over the years.
Mega Fortune Basics
Mega Fortune is a five-reel, 25-line poker machine that can be found at all NetEnt-powered casino sites. Like many newer online pokies, this machine gives you a great amount of control over how much you want to bet on each spin. You can vary the cost of each coin you bet from €0.01 to €0.50, bet up to four coins per line, and play anywhere between one and 25 lines on each spin. That means you can bet up to €50 on a given spin, but you can also play for much less: potentially, you could even win this game's progressive jackpot on a €0.01 spin!
The basic object of this pokie is similar to most you have played: match symbols in order from left to right across your paylines to win prizes. You'll want to hit three or more in a row to win, with jacks, queens, kings and aces offering relatively small prizes. Larger winnings can be had if you can put together lines of money clips, watches, or limousines, with the latter paying out 1,000 coins if you can match five in a row on the same line.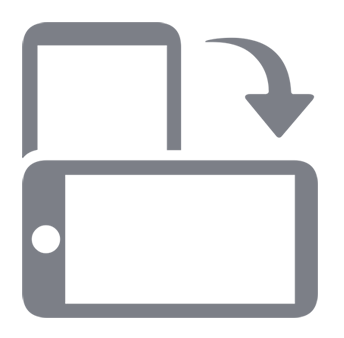 Play Fullscreen
Casino of the year 2023
Read Casino Review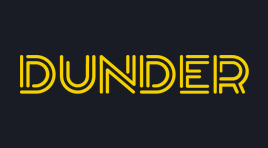 SIGN UP NOW!
if( ! $site_lang || $site_lang == 'en') echo get_geo_bonus( 'game_frame', $bonuses ); else echo sprintf( _('Get a %s Free Bonus') , get_geo_bonus( 'bonus', $bonuses ) ); ?>
For all new players at Dunder Casino
×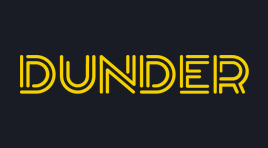 if( ! $site_lang || $site_lang == 'en') echo get_geo_bonus( 'game_frame', $bonuses ); else echo sprintf( _('Get a %s Free Bonus') , get_geo_bonus( 'bonus', $bonuses ) ); ?>
For all new players at Dunder Casino
SIGN UP NOW!
Casino of the year 2023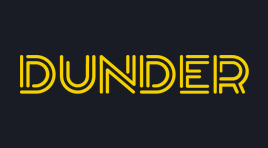 Read Casino Review
GET 200 FREE SPINS
For all new players at Dunder Casino
SIGN UP NOW!
Mega Fortune Special Features
Mega Fortune has a handful of special features that you can activate throughout your play, including the progressive jackpot (which we'll talk about in its own separate section below). A boat serves as the wild symbol for this pokie, substituting for any of the standard symbols to help finish off winning paylines. As an added bonus, the wild symbols themselves can form a winning payline: in fact, the largest prize you can win directly on the reels comes from hitting five wilds in a row, which will earn you 10,000 coins.
Next up is the bottle of champagne, which acts as the scatter symbol for this pokie. Hit two or more of these symbols anywhere on the reels, and you'll win a multiple of your spin bet: anywhere from 2x your wager if you hit two scatters, up to 100x for five.
The scatter symbols also have the ability to take you into a free spins game. If you hit three or more scatters, you'll instantly head into a free spins bonus round where all of the normal winning combinations will now pay out with a multiplier that can be as high as 5x. You can also retrigger your free spins (or increase the multiplier) by finding two or more scatter symbols during one of your free spins.
Progressive Jackpot
Let's be honest: while all the other prizes on Mega Fortune are nice, anyone playing this game is doing so for the chance to win the machine's progressive jackpot. In order to have a shot at this multi-million dollar prize, you'll need to first find three or more bonus symbols on one of your active paylines. This means that if you want to win the jackpot, it is in your best interest to play all 25 lines, as this maximizes your chances of activating the bonus round.
Once you enter the bonus game, you'll be presented with a prize wheel with three layers. The outer circle will spin first, potentially instantly awarding you with a prize of up to 300 coins. However, half of the spots on the wheel instead feature arrows that will take you to the second wheel. On the second wheel, you could win up to 700 credits, take home the "rapid" jackpot (a smaller prize that might award a few hundred dollars), or once again hit one of the four arrows that will take you into the third and final wheel.
That inner reel contains the most exciting prizes. It's possible to get an instant prize of up to 7,500 coins, or win the Major Jackpot, a reward that may not be the grand prize, but which often pays out €50,000 or more to lucky winners. There's also one last arrow that, when you hit it, will take you into the centre of the wheel to win the Mega Jackpot.
Hitting the Mega Jackpot is the dream of just about every online pokies fan. Though the jackpot begins at just €250,000, it quickly grows into the millions, with the average prize being worth more than €4 million. On at least two occasions, the Mega Fortune Jackpot has awarded more than €10 million in prize money, with the largest ever win being €17.8 million ($27.2 million in Australian dollars) – a life-changing sum if ever we've seen one.
Mega Fortune Summary
We could spend more time talking about the graphics, theme, and features on Mega Fortune, but there's really only one way to evaluate this pokie: the amazing progressive jackpot you can win by playing it. Other than by winning a lottery, it is hard for anyone to imagine winning the kinds of jackpots you can take home from this poker machine, which means that even if you find the base game a bit dull, you'll still be excited every single time you enter the bonus round. If winning a huge jackpot is your pokies dream, this is the game to play.
Are you ready to take a shot at winning millions on Mega Fortune? To get started, you'll need to sign up at one of our recommended Zealander online casinos that features NetEnt software. You could be just minutes away from your first Mega Fortune spin!