Aristocrat Online Pokies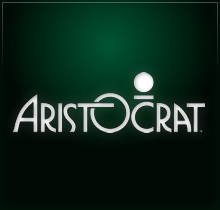 We all know that Australia is in love with pokies like no other country. It's only natural, then, that one of the world's biggest manufacturers of poker machines is right here in our country. Aristocrat is one of the biggest names in the gambling industry, having been creating machines for both land-based casinos and online operations for more than 60 years now. The company creates classic games that stand the test of time, giving them one of the best reputations in the gaming sector.
About the Company
Aristocrat is a major Australian gaming supplier that has developed a strong presence in both the live and online gambling industries. In fact, the company is one of the largest suppliers of pokies to casinos worldwide, and is particularly successful in their home market of Australia. Founded in 1953 by Len Ainsworth, Aristocrat is now listed on the Australian Stock Exchange and employs more than 2,200 people in several offices around the world.
Fatal error
: Uncaught PDOException: SQLSTATE[42000]: Syntax error or access violation: 1055 Expression #8 of SELECT list is not in GROUP BY clause and contains nonaggregated column 'playpoki_playpokies.r.nrrates' which is not functionally dependent on columns in GROUP BY clause; this is incompatible with sql_mode=only_full_group_by in /var/www/playpokies.com/public_html/includes/template-functions/games-boxes.php:236 Stack trace: #0 /var/www/playpokies.com/public_html/includes/template-functions/games-boxes.php(236): PDOStatement->execute(Array) #1 /var/www/playpokies.com/public_html/includes/template-functions/games-boxes.php(34): get_games(Array) #2 /var/www/playpokies.com/public_html/includes/template-functions/helpers.php(669): games_boxes(Array) #3 /var/www/playpokies.com/public_html/aristocrat/index.php(23): print_free_games_offers(6) #4 {main} thrown in
/var/www/playpokies.com/public_html/includes/template-functions/games-boxes.php
on line
236