Microgaming Pokies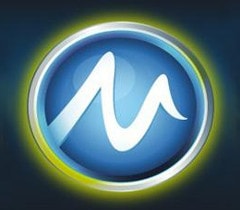 Microgaming is one of the biggest providers of online casino software in the industry today, providing their games to numerous Internet casino sites. They're known for offering a huge selection of pokies that includes numerous licensed machines as well as some of the industry's biggest progressive jackpots, making Microgaming one of the most popular brands for online pokies players.
About Microgaming
Microgaming was founded in the early 1990s, and launched the first full online casino back in 1994. In the two decades since then, the company's software has been licensed out to countless online casino sites, as well as an online poker network.
A typical Microgaming casino can feature as many as several hundred games, most of which are poker machines. At most sites powered by Microgaming, you will have the option of playing at either an instant play, browser-based version of the casino, or downloading the casino right to your computer.
Microgaming is also home to a large selection of licensed pokies. These games are based on various franchises, such as movies and comics, and typically feature photos, videos, and sounds from those properties. Usually, they will also have special features that are themed around whatever the game is based on. Some examples at Microgaming casinos include pokies based on Hitman, Hellboy, Jurassic Park, Terminator 2, and The Dark Knight Rises.
There aren't really any negatives to be found in the Microgaming pokies collection, though there are some areas where other manufacturers outshine them a bit. One obvious example is that some other online slots makers have pushed the boundaries in terms of presentation a bit more than they have; for instance, there are the 3D pokies offered by Betsoft, which Microgaming doesn't really have an equivalent to.
Fatal error
: Uncaught PDOException: SQLSTATE[42000]: Syntax error or access violation: 1055 Expression #8 of SELECT list is not in GROUP BY clause and contains nonaggregated column 'playpoki_playpokies.r.nrrates' which is not functionally dependent on columns in GROUP BY clause; this is incompatible with sql_mode=only_full_group_by in /var/www/playpokies.com/public_html/includes/template-functions/games-boxes.php:236 Stack trace: #0 /var/www/playpokies.com/public_html/includes/template-functions/games-boxes.php(236): PDOStatement->execute(Array) #1 /var/www/playpokies.com/public_html/includes/template-functions/games-boxes.php(34): get_games(Array) #2 /var/www/playpokies.com/public_html/includes/template-functions/helpers.php(669): games_boxes(Array) #3 /var/www/playpokies.com/public_html/microgaming/index.php(26): print_free_games_offers(59) #4 {main} thrown in
/var/www/playpokies.com/public_html/includes/template-functions/games-boxes.php
on line
236