Bally Pokies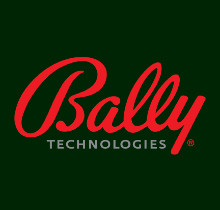 US based Bally Technologies is a land and online gaming giant who has recently begun venturing into the online gaming market. The company was founded in 1968 by Dick Haddril and has grown to become one of the largest online gaming companies in the world. The company is based in Las Vegas and has made a name for itself as a developer of pokie machines that are found in nearly every land casino in North America and a fair amount that are based in casinos throughout the rest of the world.
The company was purchased by Scientific Games in late 2014, creating the world's biggest firm. Scientific Games now boasts Ballytech, Williams Interactive and Barcrest games as part of their ever growing slots portfolio.
Bally pokies are developed directly from real world casino games. They feature the same graphics, same sounds and for the most part, the same gameplay. One thing that can be slightly different is payout percentages and bonus features. Depending on where you play games may be slightly tighter online than you would find in your local.
Fatal error
: Uncaught PDOException: SQLSTATE[42000]: Syntax error or access violation: 1055 Expression #8 of SELECT list is not in GROUP BY clause and contains nonaggregated column 'playpoki_playpokies.r.nrrates' which is not functionally dependent on columns in GROUP BY clause; this is incompatible with sql_mode=only_full_group_by in /var/www/playpokies.com/public_html/includes/template-functions/games-boxes.php:236 Stack trace: #0 /var/www/playpokies.com/public_html/includes/template-functions/games-boxes.php(236): PDOStatement->execute(Array) #1 /var/www/playpokies.com/public_html/includes/template-functions/games-boxes.php(34): get_games(Array) #2 /var/www/playpokies.com/public_html/includes/template-functions/helpers.php(669): games_boxes(Array) #3 /var/www/playpokies.com/public_html/bally/index.php(24): print_free_games_offers(60) #4 {main} thrown in
/var/www/playpokies.com/public_html/includes/template-functions/games-boxes.php
on line
236