Bingo, Bango, Boom! Pokie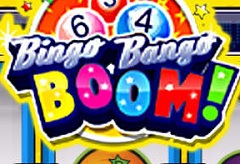 A garish, bright yellow sight is waiting to assault the eyes of any player who wants to spin the reels of the Bingo, Bango, Boom! pokie. It's a classic 3-reeler from Microgaming, who are something of a specialist in this field, with a whole range of similar games, but this one has an innovative twist to it that involves,…wait for it….Bingo!
Bingo, Bango, Boom! Basics
Once players have donned their sunglasses or got used to the radioactive glow that comes from this pokie, they will find a pretty good game which looks like a traditional fruit machine, but the Bingo balls scattered around the place will give them some clue that all is not as it first appears.
There's something of an '80's look to the game, which runs from the colours through to the fonts used, and players of a certain age may appreciate this as it reminds them of a bygone era.
With 3 reels and just the one payline, many players will be immediately familiar with how the game works, but for those who aren't, the aim is to line up identical symbols across the middle of the reels which will result in a prize payout.
To start playing, a bet amount needs to be decided upon, with anything from 0.10 to 10.00 being possible, which may not be a massive amount but should suit 90% of players.
Like many old-style 3 reel games, the symbols used are equally old-style, so there's cherries, oranges, bars and 7's for starters, plus some bonus symbols that trigger side games.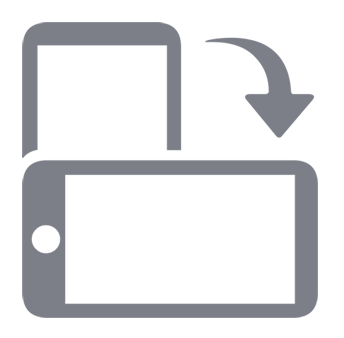 Play Fullscreen
Casino of the year 2019
Read Casino Review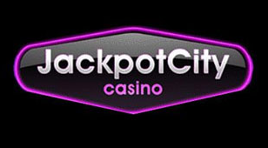 SIGN UP NOW!
Deposit $400, Get $400 Free
For all new players at Jackpot City Casino
×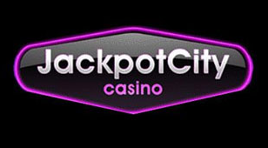 Deposit $400, Get $400 Free
For all new players at Jackpot City Casino
SIGN UP NOW!
Casino of the year 2019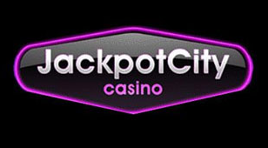 Read Casino Review
Deposit $400, Get $400 Free
For all new players at Jackpot City Casino
SIGN UP NOW!
Bingo, Bango, Boom! Bonuses
Below the reels there's a line of 8 differently coloured Bingo balls, and the main feature of this pokie are triggered once they are all lit up. To get one to light, a winning combination needs to be hit, although the bonus symbol will also help light the way to extra games.
Once all are highlighted a Bingo game begins. Like any game of this sort, there's no interaction with the players, so all they have to do is sit back and watch balls being drawn and a card consisting of 8 groups of numbers being filled in.
Each group has a different bonus feature attached to it, and the first one filled in triggers the bonus associated with it, which can be free spins, multipliers of the opportunity to nudge the reels for extra winning combinations.
There are some further highlights to this pokie that are common with many Microgaming titles, such as the Shifta feature that simply re-arranges the symbols into a guaranteed winning line, while further nudges and holds are awarded at random.
These work in the traditional way, with nudges giving the player the opportunity to move a reel up or down a certain number of times, hopefully making a win up, while holds are exactly that, as players can stop a reel or 2 from moving while others spin again.
A Nudge Mania feature is also randomly triggered, and players are able to gamble them for a bigger win, or just play them out and see what happens next.
Bingo, Bango, Boom! or Bingo, Bango, Bust?
Don't think Bingo is just for the older generation or women, as a wide range of people now play it, both online and at clubs, so this pokie will appeal to an equally wide audience.
It may not be the last word in sophistication, but it's certainly got some visual appeal, and even a bit of anticipation in there, as the Bingo balls light up in turn and the bonus rounds get ever closer.
As the other features can be completely random, even while waiting for the main Bingo game to be triggered, players could still be in for a nice treat, making Bingo, Bango, Boom a bright, bold, beauty.