Chavin' It Large Pokie Machine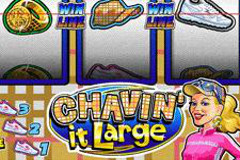 Chavin' It Large immortalises the brash and loud types who like to drape themselves in designer gear (frequently fake or robbed), and usually put on an East London or Essex accent, (again, frequently faked.)
Love 'em or hate 'em, Chavs now have their own pokie and it's a classic 3-reeler from Microgaming that comes complete with a bonus game, win multipliers and nudges to help players along the way.
Alwight, Let's Get on Wiv It Then
Opening up the game reveals a simple layout, typical of older style pokies, but instead of cherries and bars, this one features various coloured trainers, tasteful (!) sovereign rings and a baseball cap in the checked pattern of a famous British design house that I won't mention here in case I get my ass sued.
Someone else who may not be too happy at being featured on this game is a famous American singer who lived in the UK for a while and became the unofficial Queen of the Chavs. Again, probably best not to mention her name. (Madonna – oops.)
The reels fill much of the centre of the screen, which is a nice change, as many similar game stuff them into a corner, while the logo and control buttons are placed below them.
Like most 3 reel Poker games, the paytable is to one side of the reels and clearly displays what can be won each time 3 of the same symbol land across the single winline. Wins are shown as multiples of the total amount bet per spin, so getting the ring for example will reward players with 2x the stake and the baseball cap is worth 4x.
The designer trainers are more valuable however and they come in pink, blue or gold. Similar to the traditional Any Bar symbol, any coloured trainers across all the reels will be worth a prize, in this case 8x the bet, while pinks pay out 10x, blues 16x and the game jackpot is won by getting the gold trainers across the line for a 100x prize.
With a bet range that goes from 0.01 to 10.00 per spin, hitting the jackpot should be enough to get some cool knocked-off gear, or maybe even a fake Rolex to complement the spray-on tan.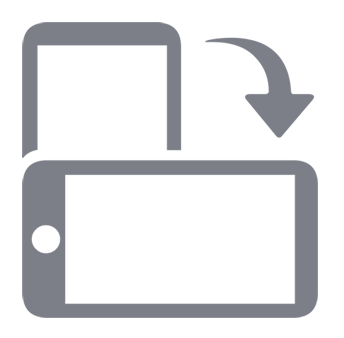 Play Fullscreen
Casino of the year 2019
Read Casino Review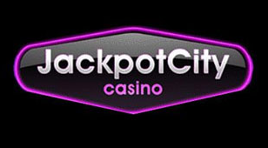 SIGN UP NOW!
Deposit $400, Get $400 Free
For all new players at Jackpot City Casino
×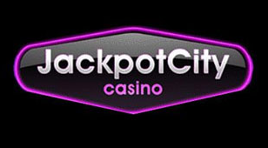 Deposit $400, Get $400 Free
For all new players at Jackpot City Casino
SIGN UP NOW!
Casino of the year 2019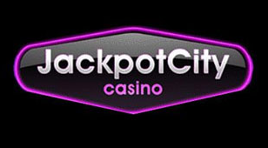 Read Casino Review
Deposit $400, Get $400 Free
For all new players at Jackpot City Casino
SIGN UP NOW!
Posh Dosh in the Bonus Game
Whenever 3 trainer wins occur consecutively, players enter the Chavistocracy bonus round. It won't stretch the brain-power of even the chavviest of chavs, as it's a very simple game, innit?
It plays out on a second screen where the famous American singer who we don't dare mention is standing in front of her stately home, admiring her limousine, while a typically vicious-looking dog strains at his leash.
A row of multiplier numbers is laid out across the car roof, running from 25x to 250x, and they rapidly light up in turn, with the aim being to hit the Stop button on the highest number possible for an instant payout.
The other bonuses here are randomly awarded Nudges and Holds, which work in the normal way by giving skilled players the opportunity to move a reel up or down, or to stop a reel and spin the others for the chance of lining up a winning row of symbols.
Is It Boss or Minging? Wotever
A theme that gently pokes fun at a sub-culture will either attract players or put them right off. It's a fairly simple game that has standard features and makes itself different by replacing traditional symbols with more up to date ones, although they all still have the same functions.
While there's a little bit of timing skill needed to get the biggest wins in the side game, nudges and holds require a touch of knowledge about the best way to play them, so those unfamiliar with the reels might not make the most of these features, but they are still nice to have.
By the way, maybe it's not meant to be the American singer featured here, but it sure looks like her. Don't sue me your Madgesty.