Double Magic Pokies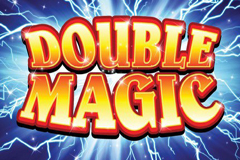 While the name of this pokie may suggest there's something magical going on, it's actually a back-to-basics game that holds no surprises at all. If you are looking for free spins or side games to be pulled from a hat, then you will be disappointed, but if you appreciate the simplicity of 3-reel games, then this is a nicely presented classic that manages to sneak in a wild symbol which multiplies wins when it completes a line, plus a generous jackpot of 800x the amount staked per spin.
Just don't expect flashy graphics or stunning animations, as this game was first released back in the 1990's at the dawn of the online casino business and it really shows. However, the fact that it's still around, and still has a fan base shows just how enduring the appeal of this style of pokie really is.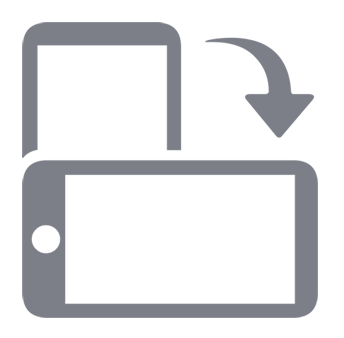 Play Fullscreen
Casino of the year 2019
Read Casino Review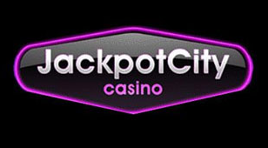 SIGN UP NOW!
Deposit $400, Get $400 Free
For all new players at Jackpot City Casino
×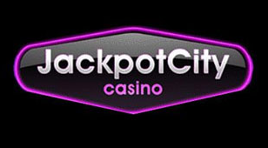 Deposit $400, Get $400 Free
For all new players at Jackpot City Casino
SIGN UP NOW!
Casino of the year 2019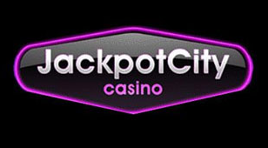 Read Casino Review
Deposit $400, Get $400 Free
For all new players at Jackpot City Casino
SIGN UP NOW!
For Its First Trick
Bold reds, yellows and blues dominate the screen and while this is a sign of the age of Double Magic, at least it's easy on the eye and makes everything clear. It has the usual layout of reels above the game logo to one side and a paytable to the other, with the only real nod towards the magical theme being bolts of lightning coming from the title. No wands, hats, wizards or even women being sawn in half.
The control panel is exactly the same one that so many pokies from Microgaming feature, although that's not a bad thing, as it makes it easy to understand and intuitive to use. Players just need to decide how much they wish to gamble on each spin, setting the amount per coin at anything between 0.50 and 50.00, while being able to play with just a single coin or bet up to 100.00 by activating two of them.
The paytable has a couple of columns, and which one is lit up depends on how many coins are in play, but as the amount won is just doubled for a 2-coin wager, there's no difference in the number of times the stake players will win for each combination.
Double Magic has a single payline running across the middle of the reels, and players win whenever the right symbols come to rest across it.
If just a single cherry symbol stops there, the payout will be 2x the amount staked on a spin, and next up is the any bar icon which means that should single, double or triple bars land on the line, in any mix, players will earn a prize of 3x their bet.
Two cherries on the line will be worth 5x, and a full line of the single bar has a value of 10x. It's cherries up next again, this time paying out a prize equal to 20x if they land right across the centre of the reels and then double and triple bar icons will add 25x and 50x the bet to a players bankroll when filling the line.
Bright red 7's work their magic when landing across the line on all 3 reels, with a tidy sum of 100x being paid out, and then we see the star symbol that has some extra treats in store.
As well as paying out the biggest prize of 800x the bet when landing across the line, the star will also help to complete winning combinations by acting as a wild symbol. Any 2 identical symbols, plus the wild will count as a winning line, with the payout being doubled in value, while 2 wilds and another symbol will quadruple the amount won.
Will It Put Players Under It's Spell?
Fans of this design of game will be more than happy to spin the reels for some quick payouts and the chance for big jackpot wins. It's got the wilds and multipliers to lift it from the rock-bottom basics, but this is still a pokie very much in the tradition of classic games, that has little in store for those who like more modern 5-reel, multi-line, multi-round ones.
However, this is a nicely present Poker machine that has been entertaining players across the many online casinos that feature Microgaming software for a number of years, and it's sure to remain a popular choice for many years to come.