Dubya Money Pokie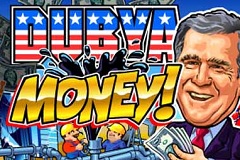 While online pokies themed around famous movie stars or musicians are quite common, it's usually with the consent of the artist themselves, as they will earn royalties on the game. It's hard to imaging George W. Bush approving of Dubya Money however, and it's surprising that Microgaming have got away with it, without the Secret Service knocking on their doors for 'a word.'
It's good that they have though, as this is a fun game that gently mocks the ex-President, although thankfully doesn't address some of the more serious issues that arose during his time in office. This is a classic 3-reel pokie with a single payline, symbols that are a mix of the traditional and unique, and comes complete with a couple of neat bonus rounds that are sure to be a vote-winner.
Putting a Spin on Things
Red, white and blue flags, banners and rosettes dominate this game, along with a cartoon image of George Bush looking a little confused. Below him, the game logo is being splashed with oil and Dollar bills are liberally spread around it, while the reels take centre stage and a paytable surrounds them.
It's a fairly cluttered look, but once players have worked it out, it's actually quite easy to follow, and with just a single payline, there's no need to think about how many lines to activate as it's just a matter of deciding how much to stake on each spin.
The control buttons below the game are the same as those found across most of the Microgaming range and are intuitive to use, with players just needing to adjust their bet size to suit their budget. As George Bush once said, ''It's clearly a budget. It's got a lot of numbers on it.''
Wagers can be set at as little as 0.10, or go up to a reasonable 100.00, with the payout table detailing how many times the total bet will be won each time symbols land right across the line.
It starts off with the cherries that will return 2x the stake, and then the lemons, which are another classic symbol, will pay 4x. Oranges are worth 8x, plums 10x and when 3 of the cracked Liberty Bells land on the line, it will result in a 16x payout. The highest-paying traditional symbol is the watermelons that are worth 20x the bet, and we then move on to game-specific icons.
George's cowboy hat will treat players to a 30x reward, while drums of oil that represent his Texan roots are worth a 50x prize.
Finally, a Stars and Stripes-decorated map of Texas, with the Dubya Money logo on it is the jackpot symbol, paying a huge 500x when it lands across the centre of all of the reels.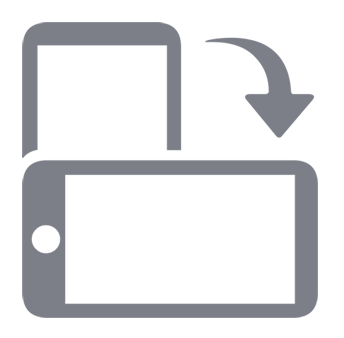 Play Fullscreen
Casino of the year 2019
Read Casino Review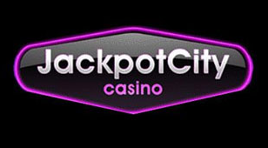 SIGN UP NOW!
Deposit $400, Get $400 Free
For all new players at Jackpot City Casino
×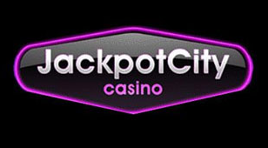 Deposit $400, Get $400 Free
For all new players at Jackpot City Casino
SIGN UP NOW!
Casino of the year 2019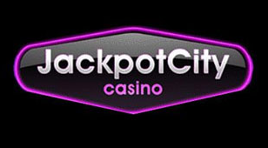 Read Casino Review
Deposit $400, Get $400 Free
For all new players at Jackpot City Casino
SIGN UP NOW!
Bush's Bonuses
This game has a couple of bonus features that make it stand out, starting with a number trail below the reels that starts to light up when random symbols featuring numbers on them land. Once all of the numbers 1 to 7 have been collected, players enter the main bonus game which plays out on a second screen featuring various rewards and 3 sets of reels.
The aim is simply to stop on a feature, such as guaranteed wins, which will then take the players back to the main reels, but if they time it right and manage to stop on the Dubya Money feature the 3 sets of reels will spin again and again until they all stop on non-winning spins.
Another fun feature that can bring in some nice extra prizes for nothing is the Ballot Box game that sees the rosette light up after any win. If the light stops on the 'In' section, the reels will spin again for free, potentially landing another win, but if it stops on 'Out' there's no free go.
If players get the randomly-awarded 'Win Again' feature, then their last spin simply plays out for a second time, and they collect whatever they won once more.
Lastly, there's Nudges and Holds, which are again randomly awarded and give players another chance to create wins, or collect trail numbers by moving reels around a bit, while these can also be banked or gambled for bigger and better payouts.
Worth A Second Term?
Despite being themed around a controversial figure, most players should agree that Dubya Money is a quality game, packed with extras. Decent payouts are nice enough, but combine them with a variety of bonus rounds, some of which are guaranteed to pay out, and you have a game that everyone will love. Except possibly George W. Bush, so don't tell him about it and maybe he won't notice.