Fruit Fiesta 3 Reel Pokie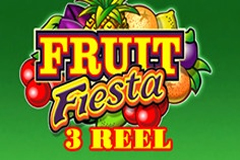 Despite being laid out as a very traditional 3-reel Poker machine, Fruit Fiesta, from Microgaming, has one very important feature hidden within its' reels. Every time anyone plays the game, across all casinos where it's featured, a small percentage of the amount staked is put aside, and when one lucky player lines up the right combination of symbols, that progressive jackpot is theirs.
Although there is now a 5-reel version of this game, the original remains popular even after several years, as there are some decent payouts for lining up the classically-designed symbols, as well as a wild that can boost the number of winning combinations.
Getting Fruity
A pleasant green backdrop to the reels and some colourful images of various types of fruit, bars and 7's greets players when they open up Fruit Fiesta. It's laid out in a fashion that's typical of 3-reel games, with the reels in one corner, and a payout schedule that details what each combination is worth below them.
There's also information on how the jackpot prizes are won, along with a control panel along the bottom that players use to set their bet size and to spin the reels.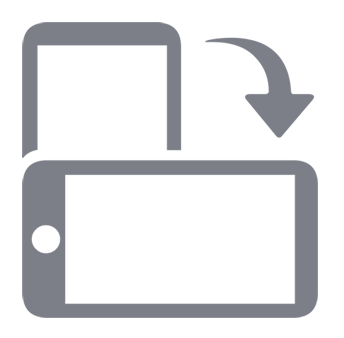 Play Fullscreen
Casino of the year 2019
Read Casino Review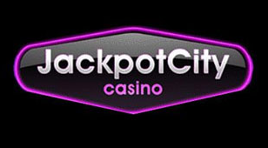 SIGN UP NOW!
Deposit $400, Get $400 Free
For all new players at Jackpot City Casino
×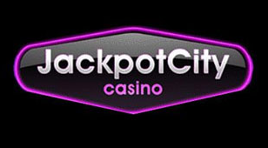 Deposit $400, Get $400 Free
For all new players at Jackpot City Casino
SIGN UP NOW!
Casino of the year 2019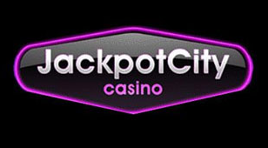 Read Casino Review
Deposit $400, Get $400 Free
For all new players at Jackpot City Casino
SIGN UP NOW!
That bet size is one of the factors that makes Fruit Fiesta unusual, as the value of a coin is fixed at 0.25, and there's only the option to play with 1, 2 or 3 coins for a maximum wager per spin of just 0.75. That's exceptionally low and means that apart from the progressive jackpot, no-one's going to get rich playing this game. That jackpot can be pretty substantial however, as this is a popular game with lots of players contributing toward it, with the current value always shown on the screen.
The number of coins bet relates to the number of lines activated, with the 3-coin wager meaning that all 3 lines are in play, which is needed for the progressive jackpot to be won.
However, there are lots of different winning combinations that can land, starting at the bottom of the payout schedule with the bell, with a single example being worth 3x the value of a coin, and 2 of them on a line having a value of 4x.
Moving up the table and we see the Fruit Fiesta logo which we will come back to in a bit, that pays out 6 coins when just a single example lands on an active line, while a full row of the bell will result in a win of 8 coins. It's the logo symbol up again next, with 10 coins for 2 of them, and then any combination of the fruit symbols will equal a payout of 12 coins.
Full lines of watermelons, oranges, plums and pineapples reward players with 15, 20, 25 and 30 coins respectively, and the traditional bar symbols are next, with any combination of them across a line paying 40 coins.
There's 60, 80 or 100 coins when the single, double or triple-bar icons fill a line, and the top-value regular symbols are the 7's, with any mix of them being worth 150 coins. The purple 7's are valued at 300x and if the rainbow-coloured 7 lands on an active line the prize will be a nice 500 coins.
Lastly, there's the Fruit Fiesta logo which has a wild function, meaning that if any 1 or 2 examples of a symbol land on a line along with 1 or 2 of the wild, it will still count as a winning combination.
But the real rewards of the logo come when it fills a line on its own, with 800 coins paid if it's across the 1st line in the centre of the reels, 1600x for the 2nd line along the top, and if all 3 lines are activated and it lands across the 3rd line, then it's time to celebrate as the progressive jackpot has been won.
Fruity Fun?
Even without the progressive jackpot, the 3-reel version of Fruit Fiesta has a lot going for it. There's a classic layout and design, lots of the symbols that many players like to see and the flexibility to make small wagers or activate all lines without wagering too much.
On the other hand, though, that 0.75 maximum bet is tiny, so anyone who likes to make even medium-sized wagers is going to be disappointed. Those who like bonus rounds won't find any here either, but that's rarely what 3-reel games are about anyway, the focus is on spinning up lots of wins and in this case, hopefully hitting a massive progressive prize.