Fruit Slots Pokies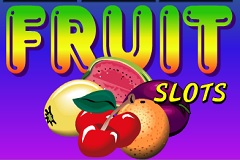 Pokies are often called slots by our British friends, and Fruit Slots is an online game from UK-based developer Microgaming. It's pretty much the most basic game you could imagine, with very unimaginative symbols that have been seen on a multitude of pokies from the very first machines, along with a simplest of 3-reel, single win line formats and a fairly straightforward betting range.
There are no distractions from the important business of spinning the reels, with no wild symbols, multiplier payouts, bonus games, progressive jackpots or anything else really, so anyone looking for these features may as well stop reading this now and head over to another page.
The aim of the game is as simple as you would expect it to be, with rows of identical symbols stopping across the payline after a spin equalling prize payouts. Couldn't be easier really.
Easy Gameplay
Even the layout of Fruit Slotss is just what players would expect from a game of this nature, with a brightly coloured, but very simple logo, and some token images of cherries, oranges and so on to emphasise what the theme is all about. Just in case someone hasn't grasped it yet.
The 3 reels are above this and at least they have been designed with a little flair, with a subtle 3D effect to their action, but that's about the only bit of up to date thinking in this game.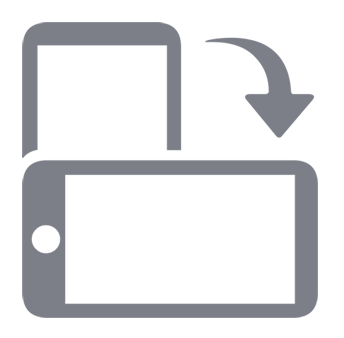 Play Fullscreen
Casino of the year 2019
Read Casino Review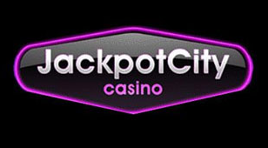 SIGN UP NOW!
Deposit $400, Get $400 Free
For all new players at Jackpot City Casino
×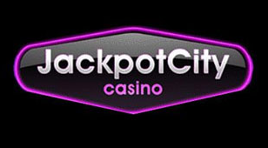 Deposit $400, Get $400 Free
For all new players at Jackpot City Casino
SIGN UP NOW!
Casino of the year 2019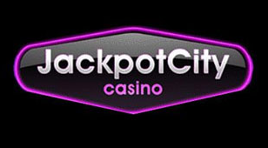 Read Casino Review
Deposit $400, Get $400 Free
For all new players at Jackpot City Casino
SIGN UP NOW!
A paytable carries information about what can be won with each set of symbols and one of the first things to notice about it is that it's in 3 columns. This is because players can choose to activate 1, 2 or 3 coins and the payouts are separately listed to show this. However, with one exception, the amount won is in the same proportion to the amounts bet, so for ease of understanding, we will assume just a single coin is in play, and then double or triple the wins if 2 or 3 have been activated.
To determine how much is wagered, a control panel below the reels lets players adjust the value of a coin from 0.25 to 0.50, 1.00, 2.00 or 5.00, so playing with all coins means the maximum bet is 15.00. That could be a bit low for some, but is perfectly standard for a 3-reel Microgaming pokie.
A look at the paytable shows a series of very traditional symbols, all in the places you would expect them to be, with cherries on the bottom of it, paying 3x the amount bet when 2 of them come to rest on the line.
If 3 cherries fill the line, then the reward is 5x the bet, and then lemons, oranges, plums and watermelons all have the same value, paying 10x for full lines of the same type.
Bar symbols are up next, with the single bar being worth 20x, doubles have a value of 40x and triples pay 80x the bet, although unusually, there's no 'any bar' payout when different combinations of them make up a line.
Last but certainly not least is the image of several types of fruit from the main picture compressed down into a symbol. This is the most valuable one, paying out 5x when a single example lands, 25x if 2 of them land on the line and if it's a full row then at a single-coin bet it's a 250x payout, while if 2 coins have been used the prize is 500x.
Here's where Fruit Slotss has its single trick up its virtual sleeve, as a 3-coin bet won't be worth the 750x that would be expected if the pattern so far was followed. Instead players will be in for a huge 2500x prize, making it well worthwhile staking at least something on all coins for a minimum bet that's still only going to be 0.75 per spin.
Slots of Fruity Fun?
Fruit Slotss will appeal to those players looking for reminders of old-style pokies, or anyone who wants to focus on spinning and winning without any distractions from wilds, bonuses, or anything else. At all.
But that's not really a criticism, as this game has been designed to meet the requirements of a section of players, and it fits the bill perfectly well, while being from Microgaming means that players can download it, play it without download or even access it on mobile devices.