Fruit Smoothies Pokie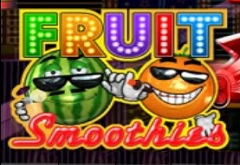 Cool sunglass-wearing watermelons and oranges who are clearly enjoying a Vegas vacation are the stars of Fruit Smoothies, a classic 3-reel pokie from Microgaming that features the popular WinSpins system as well as some randomly triggered guaranteed wins.
Bright neon lights decorate the screen as the traditional fruit symbols award prizes of up to 500x the amount bet and thanks to the extra features here, this game is far more than its relatively simple appearance would suggest.
Fruit Smoothies certainly has visual flair though, with the 3 reels and their single payline surrounded by images of casinos, classic American cars and payout details that show what will be won for each combination of symbols. Rather than cash awards however, these earn WinSpins which play out on a second set of reels where actual prizes are won.
There's also bonus details on a display panel above the reels, and a display that comes to life during the Nudge round, plus there's the fun logo below this, which all adds up to a busy-looking game.
The first thing to do with this, as with any game, is set a bet amount, with the control panel at the bottom of the screen giving players the option to stake between 0.10 and 10.00 per spin. It's not the highest maximum bet to say the least, and bigger stakes gamblers could be put off by this.
So what can we expect from spinning the reels? Players will see various types of fruit and when 3 examples of the same one land right across the line they earn the number of WinSpins that correspond to it, with cherries being worth 1 WinSpin, strawberries are worth 2, apples are 3, bananas trigger 5, oranges 8 and watermelons equal 10 WinSpins. Finally, there's the Fruit Smoothies logo symbol that sees 15 of them play out when it fills the line.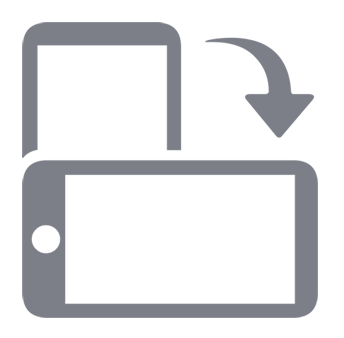 Play Fullscreen
Casino of the year 2019
Read Casino Review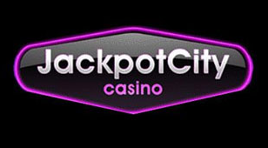 SIGN UP NOW!
Deposit $400, Get $400 Free
For all new players at Jackpot City Casino
×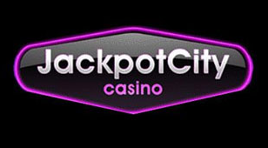 Deposit $400, Get $400 Free
For all new players at Jackpot City Casino
SIGN UP NOW!
Casino of the year 2019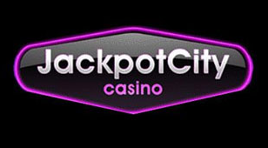 Read Casino Review
Deposit $400, Get $400 Free
For all new players at Jackpot City Casino
SIGN UP NOW!
WinSpins Feature
Once any number of WinSpins has been awarded, players are taken to a second 3-reel game which has 5 paylines and more images of fruit that have cash values. All of the symbols are decked out in their sunglasses and can be rolling dice, drinking cocktails or smoking cigars, hence the smoothies part of the title.
A second paytable has cherries at the bottom again, and they are worth 1x the triggering bet amount when they land across any line, strawberries are worth 2x, apples 5x, bananas 10x, oranges 25x and watermelons are the jackpot symbol with a value of 500x the bet to be won when they fill any line.
Reels spin automatically and carry on for the number of times indicated by the base game results, although an 'Extra Spin' gold coin can award further goes when it lands across a line. The best part about the WinSpins however is they are exactly as described with guaranteed winning spins. So if 15 of them have been awarded, then players will get 15 consecutive payouts, and that's not counting any extra spins from the gold coins.
Once the WinSpins are finished, winnings are added to the bankroll and the main game resumes.
There's other bonus features here as well, with randomly awarded Nudges letting players try to move a reel up or down for a winning line, while they can hold them over if wanted, gamble them for a bigger win or repeat them.
Holds are another random feature where players can stop 2 reels from spinning and try to match up symbols on the remaining one.
There are even guaranteed winnings when the Shifta feature is awarded, with 1 reel staying in place and the others spinning up 2 more of the same symbol, plus the Let 'em Spin feature is simply a spin of the reels that will be sure to land a full line of any symbol for a payout.
Fruit-Filled Fun?
Microgaming are experts at developing high-quality 3-reel pokies and despite the fact that so many of them have a fruit based theme, they manage to make each one subtly different from any other. Fruit Smoothies has lots of the features that also appear across the range, but the overall design, and fun symbols take it a step further than most.
With so many bonus features, players are always in anticipation of the next one to be triggered, and while Shifta's and Let 'em Ride are both very nice, the WinSpins are a real treat, especially when the extra ones are awarded by the gold coin.
There's little to complain about with Fruit Smoothies. A wild symbol may have been nice to see, but what we have more than compensates for this.