Grand 7s Pokie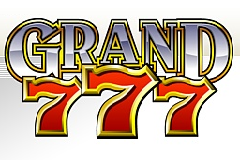 Some pokies come packed with bonus features like free spins, side games and progressive jackpots, some have just a few, like wild symbols and a specific theme. Others, like Grand 7s, from the Microgaming developer, have nothing whatsoever other than a series of symbols that pay out when landing across the reels.
This back-to-basics game has 3 reels and just a single payline, with players just needing to decide how much to bet per spin, and then sitting back and hoping for the right symbols to land across it. Even the symbols only come in a limited range, with cherries, bars and of course, 7's spinning with the reels, which at least means that it should be fairly easy to line up identical ones for a win.
Playing Grand 7s
You can argue about whether there's anything actually grand about this pokie, but we'll move on and examine how it all works anyway. A rich blue background sets the game off nicely, and we have the reels in one corner, with the game title below them. On the other side is the payout table that details how much players will be awarded for winning combinations, while below it all is the standard control panel used across so many Microgamimg pokies.
Using these buttons, the amount staked can be adjusted from 0.25 to 0.50, 1.00, 2.00, 5.00, 10.00, 20.00 and 25.00 per coin. Then there is the option to play with 1, 2 or 3 coins, for a maximum possible wager of 75.00 per spin, more than enough to cover just about every sized bankroll.
The paytable comes in 3 columns, detailing how many times the value of a coin is paid out when playing with 1, 2 or 3 of them, and the relevant one lighting up for clarity. With one exception, the ratio of coins to win amount is the same no matter how many are in play, so assuming a single coin is activated, the cherry symbol pays 2x when a single example stops on the payline.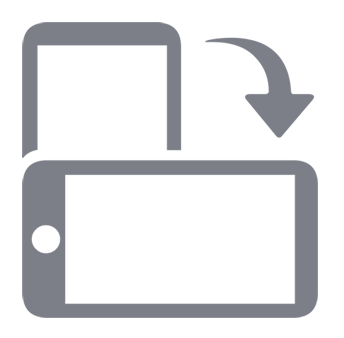 Play Fullscreen
Casino of the year 2019
Read Casino Review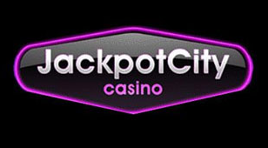 SIGN UP NOW!
Deposit $400, Get $400 Free
For all new players at Jackpot City Casino
×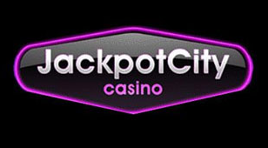 Deposit $400, Get $400 Free
For all new players at Jackpot City Casino
SIGN UP NOW!
Casino of the year 2019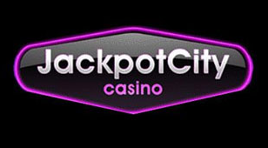 Read Casino Review
Deposit $400, Get $400 Free
For all new players at Jackpot City Casino
SIGN UP NOW!
If 2 cherries come to a rest on the line, the prize becomes 5x the coin value, while a full line of cherries will be worth 10x.
Next up are the bar symbols, with any combination of the single, double or triple bars stopping across the line paying out 5x. If the line is filled with the single bar icon, then players will get a prize equal to 10 coins, doubles will be worth 20 coins and if the triple bar symbol comes to a rest right across the line, then players are in for a payout of 30 coins.
The game wouldn't be called Grand 7s without a few of them appearing somewhere, so we have blue and red ones as the highest paying symbols. If any mix of them land across the payline, the prize is 40 coins, while the blue ones are valued at 80 coins.
However, it's the red 7's that we are really interested in, as these are the jackpot symbol and pay out in a slightly different way. If just 1 coin is in play and the red 7 lands across the line, players are in for a prize of 500x the value of a coin, and if 2 coins are being used, it's a 1000x win.
But if all 3 coins have been activated, rather than the 1500x payout that would be expected if the pattern was repeated, it's actually the jackpot prize of 2500x heading to the balance of any player lucky enough to spin up this combination at maximum bet. With coins being worth up to 25.00, that equals a top win of 62,500 which is a pretty grand prize by any reckoning.
Grand or Gross?
Grand 7's is what it is. A very simple game that has no extra features other than that higher value jackpot payout. Players who are looking for the ease that pokies of this format offer will be more than happy with it, while anyone looking for an even easier time can choose the autoplay option which lets the reels spin over and over without input from them, stopping on their chosen number of spins, when a prize of a particular value is hit or when their bankroll gets to a level of their choice.