High Five Pokies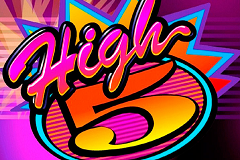 High Five is a bright and colourful online pokie that's part of Microgamings Vegas Classics range. So it features all the traditional elements that made pokies so popular back in the days before online casinos were around and will appeal to anyone who remembers these types with nostalgia, or just players who like the simple 3 reel, single payline format.
That means no bonus rounds, or free spins, but at least we get wild substitutions with multiplier payouts and a 15,000x jackpot when players are spinning the reels with the maximum of 3 coins.
We also get a very retro design, with simple graphics, the classic cherries, bars and 7's that players will be familiar with and a colour scheme that look like something straight out of the 1980's, dominated by bright pinks and purples.
Giving a High Five
The game is laid out in just the way people would expect a 3 reel pokie to be and it's worked for years, so why change a proven format? The 3 reels are crammed into the top left corner of the screen, while below them we have the High Five logo and some details about how wild multipliers work. The rest of the main game is taken up by a payout schedule that lists what each winning combination is worth.
As players can choose to activate 1, 2 or 3 coins, this comes in 3 columns, but with the exception of the jackpot win, the amount paid is in the same proportion as the amount bet. However many coins are used, the relevant column will be lit up for clarity.
Below all of this is the standard set of control buttons used across much of the Microgaming range. These give players the option to spin the reels automatically for a set number of times or to get a single spin per click, while they can use + and – buttons to adjust the amount staked per coin from 0.25 to 0.50, 1.00, 2.00 to 5.00 and the number of coins from 1 to 2 or 3 for a maximum possible stake of 15.00 per spin.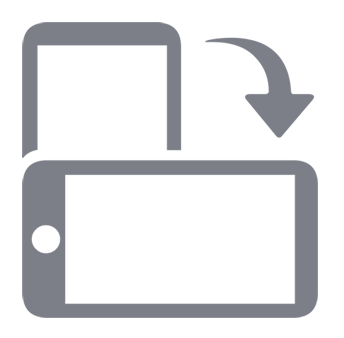 Play Fullscreen
Casino of the year 2019
Read Casino Review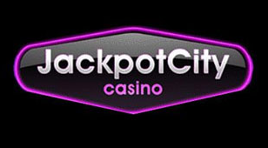 SIGN UP NOW!
Deposit $400, Get $400 Free
For all new players at Jackpot City Casino
×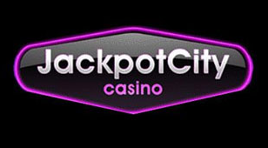 Deposit $400, Get $400 Free
For all new players at Jackpot City Casino
SIGN UP NOW!
Casino of the year 2019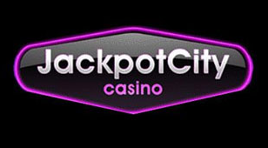 Read Casino Review
Deposit $400, Get $400 Free
For all new players at Jackpot City Casino
SIGN UP NOW!
That's not much really, and could put off players who like to bet big, but it should be OK for most bankrolls.
From the bottom of the paytable we see that a single cherry symbol landing on the payline pays 2x the value of a coin, while 2 cherries, or any full line of the bar symbols is worth 5x. Moving up the scale, a full line of 3 cherries, or a full line of the single bar icon will each pay 10x and then the double bar is valued at 20x when it lands right across the line.
The vivid High Five symbol makes its first appearance next, with any 2 of them on a line paying 25x the coin value and the triple bar icon rewards players with a prize equal to 30 coins.
It's traditional for the number 7 to make up the higher part of the paytable, so sticking with convention any combination of the coloured 7's is worth 40 coins, the blue ones pay 50 and the red ones 60.
What players will really be looking for however, is the High Five logo as it's both a wild symbol and the one that pays out the jackpot wins. When 1 wild and 2 examples of any of the same regular symbol land across the payline, the amount won will be double the base amount, so for example, 1 wild and 2 of the single bar will be worth 20 coins instead of the 10 coins that a full line of the bar would normally pay.
If 2 wilds and a regular symbol land, the amount is quadrupled, which in the same example would mean a payout of 40x.
But the highlight is reserved for lines of the High Five icon. If just a single coin is in play and a full line of 3 High Five's land, that will pay 2000 coins, while anyone who has activated 2 coins gets a 5000x win. The jackpot comes when 3 coins have been used, with a huge 15,000x rewarded for a line of 3, which at maximum bet equals 75,000.00.
Free to Play Microgaming Slot Machine Games
The Verdict
High Five may not have any features that are particularly new or innovative, but it certainly delivers what many pokie fans want, with ease of play, popular symbols and some great jackpots. To qualify for the 15,000x prize players must use 3 coins, which can be as little as 0.75 per spin at the minimum value.
Anyone who is happy with the basic design and likes 3-reelers will be more than happy with how High Five plays.