Party Time Pokies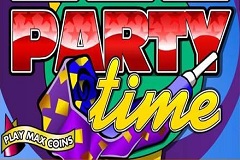 Party Time is a colourful example of the 3-reel, single payline Poker machines that Microgaming are so well known for. It's got symbols of alcoholic drinks and a jukebox to bring the party atmosphere to the players, along with cherries, 7's and a massive jackpot that can be as much as 9000 coins.
The actual gameplay here is very similar to a number of other pokies from the same developer, but few do it with such vivid style and Party Time really catches the eye. Like most 3 reel games, there's nothing in the way of bonus features however, so anyone who likes free spins, multipliers and so on won't be too impressed.
The one extra feature is the jackpot prize which can only be claimed when players have activated 3 coins, as playing only 1 or 2 coins has a maximum potential win of only 300 coins.
Party on
The layout of this pokie is pretty much the same as numerous others, which isn't necessarily a bad thing, as it's worked for other games, so why change a proven format. The reels are up in one corner and underneath them we see the game logo in bright reds and yellows, along with one of those annoying paper whistles that people blow into your face at parties. To the right side is the payout schedule which lists the number of coins won for any winning combinations. A fairly plain blue and purple background focuses attention on what's happening on the reels.
Unusually, there's also a little banner suggesting that you play with maximum coins, highlighting the fact that this is the only way to get a significant payout in this game. To determine how many coins are played, the control panel beneath the main game gives players the option to adjust the number that they use from 1 to all 3.
The value of each coin is also set from here, using the + and – buttons to adjust from a minimum of 0.25 up to 0.50, 1.00, 2.00 and 5.00, giving a maximum bet per spin of 15.00. All 3 coins can be played from just 0.75 per spin and players can adjust up from there, which is probably a better strategy than having just 1 or 2 at higher coin values.
An Autoplay option means the game can be set to run on its own for between 5 and 500 spins, stopping them if it hits selected win or loss limits.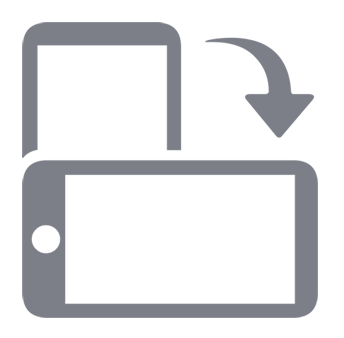 Play Fullscreen
Casino of the year 2019
Read Casino Review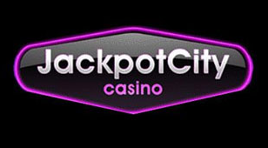 SIGN UP NOW!
Deposit $400, Get $400 Free
For all new players at Jackpot City Casino
×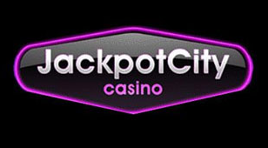 Deposit $400, Get $400 Free
For all new players at Jackpot City Casino
SIGN UP NOW!
Casino of the year 2019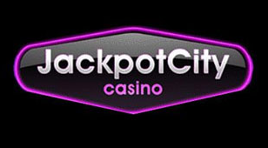 Read Casino Review
Deposit $400, Get $400 Free
For all new players at Jackpot City Casino
SIGN UP NOW!
What Can We Win?
The payout schedule is split into different sections that are highlighted depending on the number of coins in play, but as there are clear advantages for activating all 3, we shall go through the potential rewards in that column. Except for the jackpot prize, the ratio of stake to wins is the same.
Landing any 2 cherries across the single payline that runs through the centre of the reels will reward players with 3 coins, while any combination of the bar symbols will result in a win of 6 coins when they land across the line.
A full row of cherries is worth 12 coins and the martini across a bar symbol pays 30 coins. Joining the party next is the champagne bottle which is also across a bar symbol and that's worth 90 coins when landing across the line, while the purple 7's have a value of 210 coins. A late arrival to the party is the jukebox and that will reward 3-coin players with 450 coins when it stops across the line.
The top spot however, is reserved for the Party Time logo symbol, which won't count for anything if only 1 or 2 coins are in play, but rewards that massive 9000 coin jackpot to anyone playing with 3 coins when it lands right across the reels.
A Pokie to Party With?
Party Time is very typical of the 3-reel, single line games from Microgaming, the only real difference being that the jackpot symbol only comes into effect with the 3 coin bets. But because of this, the potential win is pretty big and at maximum bet players can pick up a 45,000.00 prize.
The design is colourful enough, although there isn't anything particularly spectacular with it either, as what you see is what you get, with some standard symbols supplemented by a few that are specific to the game.
If there's any issues with it, they are fairly minor, with the low-ish maximum wager perhaps putting some players off, and it would have been nice to see a wild symbol boosting the frequency of wins, but that's about it.