Pirates Paradise Pokie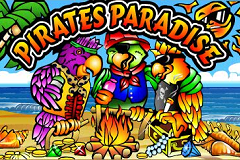 Pretty parrot pirates populate Pirates Paradise pokie. Try saying that 3 times quickly.
This 3-reel, single payline game comes from Microgaming and is a very typical example of their range, albeit with somewhat brighter colours thanks to the birds that are the stars of the show. It comes with basic gameplay where the only real input from players is to decide how much to stake per spin and how many coins to have in use, with an enhanced jackpot available for those who choose to play with 3 coins.
Apart from that, Pirates Paradise is simply a matter of spinning the reels and seeing what lands across the line, with no bonus rounds, wild symbols or anything else to alter the run of play.
This sort of game is still popular however, largely because of the ease with which it can be played, so for anyone who likes this format, read on, but those who prefer a little more from their games, this isn't one that will convert them to fans of older style pokies.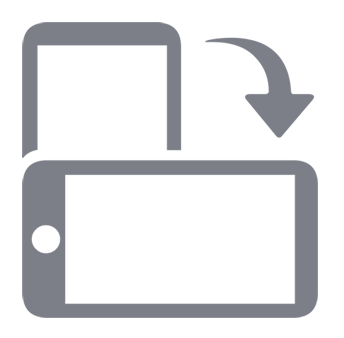 Play Fullscreen
Casino of the year 2019
Read Casino Review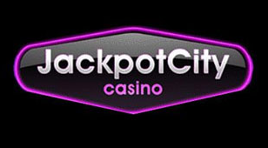 SIGN UP NOW!
Deposit $400, Get $400 Free
For all new players at Jackpot City Casino
×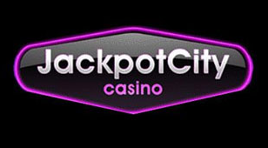 Deposit $400, Get $400 Free
For all new players at Jackpot City Casino
SIGN UP NOW!
Casino of the year 2019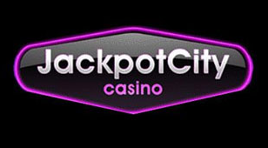 Read Casino Review
Deposit $400, Get $400 Free
For all new players at Jackpot City Casino
SIGN UP NOW!
Flapping to the Reels
The layout is typical of Microgaming pokies, with the reels up in the top left corner and a picture below them that sets the scene. In this case we have 3 parrots, all suitably piratey-looking, standing around a fire on a desert island. Although colourful, the picture is fairly basic and looks like someone at Microgaming drew it in about an hour, but never mind, as it's what happens on the reels that really matters.
What happens underneath the game is also important, as this is where players set their wagers and can also set up the Autoplay options which runs the game for a pre-determined number of spins, stopping at the end of them, or when the selected win or loss limits are reached. The value of a coin can be adjusted from 0.25 up to 10.00, which gives an overall maximum stake of 30.00 per spin.
The right side of the game is taken up with the payout table that lists how many coins will be won with each combination of symbols. It's divided into 3 columns and which column is highlighted depends on whether 1, 2 or 3 coins are in play, but as the prizes, with the exception of the jackpot, are all paid at the same ratio to the amount bet, we will assume a single coin is used.
Seashells make up the lowest value symbol here, with just a single example stopping on the payline being worth a prize equal to 2x the bet amount, while having 2 of them land across it is worth 5x and a full row of 3 right across the reels paying 10x.
Next up is the palm tree which comes in single palm, double and triple versions. If any combination of them lands across the line, players win 5x their stake back and if it's just the single palms filling it, then they win 10x. Doubles are valued at 20x the bet and triples are worth 30x.
The last 2 symbols are a skull and crossbones pirate flag and a treasure chest, with any mix of them being worth a payout of 40x, and the flag on its own rewarding players with 80x their bet.
By far the most valuable combination however is the treasure chest on its own, and this is where there's an advantage to playing with 3 coins. 1 and 2-coin bets will return 500 or 1000 coins when the treasure chest comes to a rest right across the payline, but when 3 coins are in play, the reward is boosted to 2500 coins.
So if its within budget, players are better off activating all 3 coins, which will cost a minimum of 0.75 per spin, and it's certainly better than playing with just 1 or 2 at higher stakes.
Something to Squawk About?
Pirates Paradise may be one of the simpler games around, but that's part of the appeal and it shouldn't be marked down for ease of play. Perhaps a wild symbol to boost the number of winning spins, or even some nice multipliers in there would have been welcome, but these often come at the cost of smaller jackpot payouts.
Like all Microgaming titles, this one is certified for fair play and has been developed by one of the foremost companies in the online casino business, so if the looks appeal, and simple gameplay is what you are seeking, then this is a good game to try out.