Samurai 7's Pokies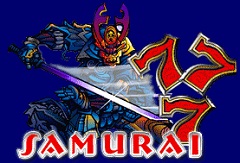 Chopping its way through the competition is Samurai 7's, a classic 3-reel pokie from Microgaming that features the famous ancient Japanese warriors across 3 paylines. The story of the Seven Samurai is the original tale of revenge, immortalised in a movie of the same name and adapted into The Magnificent Seven for Western audiences.
Turning the title around has brought us this pokie, which in common with standard practice has little more than a picture and a couple of symbols to relate to the theme, but there's not much else that can be packed into games of this sort.
Microgaming 3-reel pokies tend to be more about what prizes can be landed rather than how great they look or how in-depth they deal with the subject matter and that suits the majority of people who gravitate towards games like this.
It's got a couple of bonus features to lift it above some others, with wild substitutions and a nice jackpot prize, but players looking for the likes of free spins, scatter wins or side games probably won't be convinced of the merits of simpler pokies that hark back to older times by playing this one.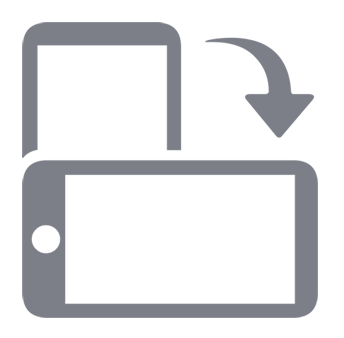 Play Fullscreen
Casino of the year 2019
Read Casino Review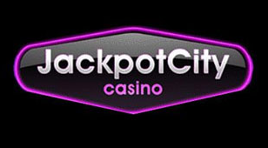 SIGN UP NOW!
Deposit $400, Get $400 Free
For all new players at Jackpot City Casino
×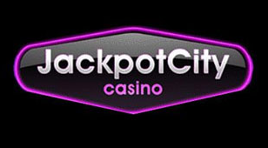 Deposit $400, Get $400 Free
For all new players at Jackpot City Casino
SIGN UP NOW!
Casino of the year 2019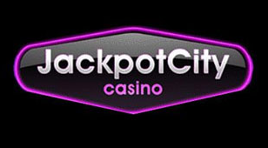 Read Casino Review
Deposit $400, Get $400 Free
For all new players at Jackpot City Casino
SIGN UP NOW!
Playing Samurai 7's
This game looks much like any other 3-reeler, with reels in one corner, a theme-related picture and the title below and the right side taken up with details about how much is won with each winning line.
Control buttons below the main part of the game give players the option to value a coin from 0.25 and adjust up to 0.50, 1.00, 2.00, 5.00, 10.00, 20.00 or to a maximum of 25.00. They can activate 1, 2 or all 3 paylines, although the biggest jackpot is only paid on the 3rd one, while players won't qualify for any winning combinations that land on inactive lines.
This makes it advisable, if it's within budget, to have even a minimum bet on each line, rather than stake bigger amounts on just 1 or 2 of them and adjust up from there.
Back to the main part of the game and we see a stylised image of a Samurai warrior slicing through a triple-777 logo making up the featured image, although the symbols are also given a makeover to fit in with the theme.
The payout table lists each symbol in turn and starting from the bottom, there's a 5-coin payout if any mix of the single, double or triple bar symbols stop across an active line. This is by far the most common outcome and can occur 2 or 3 times in a single spin, for multiple payouts at once.
If the single bar icon lands right across a line, then players receive an award equal to 25x the coin value, while the double bar is worth 50x and the triples 100x. Then there's a couple of symbols that are unique to this pokie, with the dragon emblem paying out 300 coins and the Shuriken, which is one of those ninja star things that usually ends up in the bad guys' forehead in most martial arts films, being worth 500 coins.
The 7 of the title now works its magic, with a couple of extra treats waiting for players whenever it appears. It's a wild symbol that will act as any other if it can complete a winning line, plus it's the jackpot symbol that pays out the biggest prizes when making up a line on its own.
The first payline, and the one activated by a having single coin in play, runs through the centre section of the reels and if the 7 stops across it, players win 1500x the value of a coin. The second payline is across the top portion of the reels and is worth a prize of 3000x, but by playing with the maximum of 3 coins, the jackpot prize of 6000x will be won when the 7 stops across the third payline along the bottom of the reels.
Anyone with the maximum stake of 3 coins at 25.00 each will stand to win 150,000.00, but of course it's all proportional to the risk taken and even at the minimum of 0.25 they will take home a prize of 1,500.00.
The Verdict
Eastern themes are always popular with pokie players, whether they live in Asia or not, so Samurai 7's is pretty much guaranteed to be a success. Fans of 3 reel games tend to focus more on what they can win rather than how it looks, but it's still a factor and this one happens to look good and play well.
A simple layout, the potential for frequent wins, especially with the mix of bar symbols, and that big jackpot prize are all factors that will bring in an army of players.